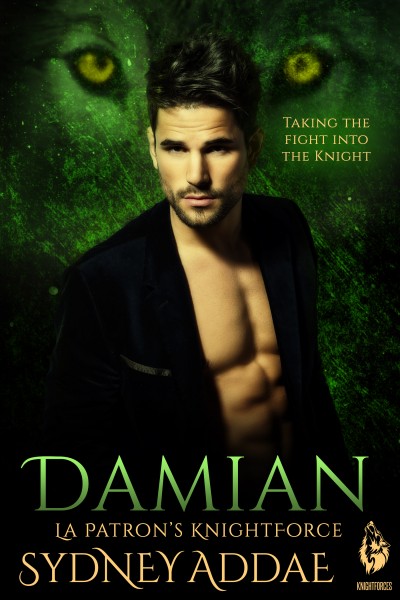 Silas Knight is La Patron, the Alpha of all Alphas on the North American continent. Each specially trained Alpha takes on his last name and wears his crest. With the addition of half-breeds, the Nation grew sending a spike in rebel activity. KnightForce, a specially trained group of wolves, was created to assist La Patron against the threat. As a new KnightForce Agent, Damian Farkas takes his job seriously. Raised in a lab, he has a hard time relating to pack ideals but that doesn't stop him from traveling from South Florida to the shores of Scotland to eradicate a threat to the pack. Armed with determination, feisty half-breed Dr. Gem Okla is more concerned about curing the outbreak impacting her patients than who's responsible. In Scotland, she's not prepared for Damian's misunderstandings of pack dynamics, his lack of empathy or the strong attraction between them. When an enemy targets Damian for the sins of another, the two must overcome their differences and work together to save his life and fulfill the promise given to a pack mate. Will Damian learn the meaning of pack in time to prevent a war and solidify his job in KnightForce? See his journey in KnightForce Damian.
Other Books in "KnightForces"
Disclosure of Material Connection: Some of the links in the page above are "affiliate links." This means if you click on the link and purchase the item, I will receive an affiliate commission. I am disclosing this in accordance with the Federal Trade Commission's
16 CFR, Part 255
: "Guides Concerning the Use of Endorsements and Testimonials in Advertising."