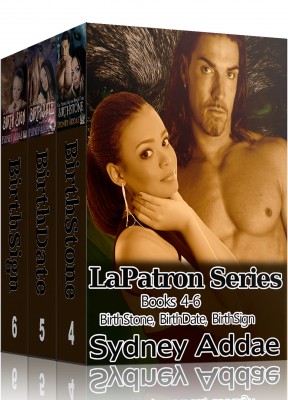 It's not every day a mother discovers she has been living with half-breed wolves or that her deceased husband was a four legged creature on occasion. But discovering a whole new population of people despise your sons and would destroy them and you for being different is the proverbial cherry on top. Jasmine Bennett doesn't have a lot of time to become acclimated to the fast changes in her life. Someone wants her dead and someone wants her to lead a revolt. She wants' to be loved. Silas Knight would have destroyed anything that challenged the lives and status quo of the wolf nation. As an old wolf, he had seen and done everything, until he met Jasmine and her sons in the hospital. His wolf demanded he get to know the human, something he had never been interested in before. As much as he respects her sons, and the great job she had done raising them almost alone, he did not want anything to do with her. Silas' wolf has other ideas and the chase is on. Jasmine challenges Silas on every level and helps prepare him for the job of his life, merging two worlds. Mated they must defeat their enemies at every turn to insure their nation, their pack and their den survives. This exciting bookset contains Books 4-6 in the Birth Series by Sydney Addae. La Patron Series, Books 1 – 3 offers the first three books in the series. The Sword Series and then KnightForce add action and adventure to the exciting world of La Patron, The Alphas Alpha.
About the Book
In the La Patron's Birth Series Collection, Books 4-6 it's 2013, a widow, with two adult sons, race to the bedside of her dying son, wounded in the Afghanistan war. When she meets the Alpha in charge, his disdain is obvious, and after living with a cold, uncaring husband she's determined to fight the building attraction between them. When her son quickly rises from death's door, her suspicions open a door to a world she never knew existed. Which proves you're never too young to keep secrets or too old to find the love of your life.
These three books are in the Birth Series, and depict Silas and Jasmine running the Wolf Nation every day and the challenges they face. A wild, robust love story that will have you cheering from the edge of your seat!
Other Books in "La Patron Birth Series"
Disclosure of Material Connection: Some of the links in the page above are "affiliate links." This means if you click on the link and purchase the item, I will receive an affiliate commission. I am disclosing this in accordance with the Federal Trade Commission's
16 CFR, Part 255
: "Guides Concerning the Use of Endorsements and Testimonials in Advertising."