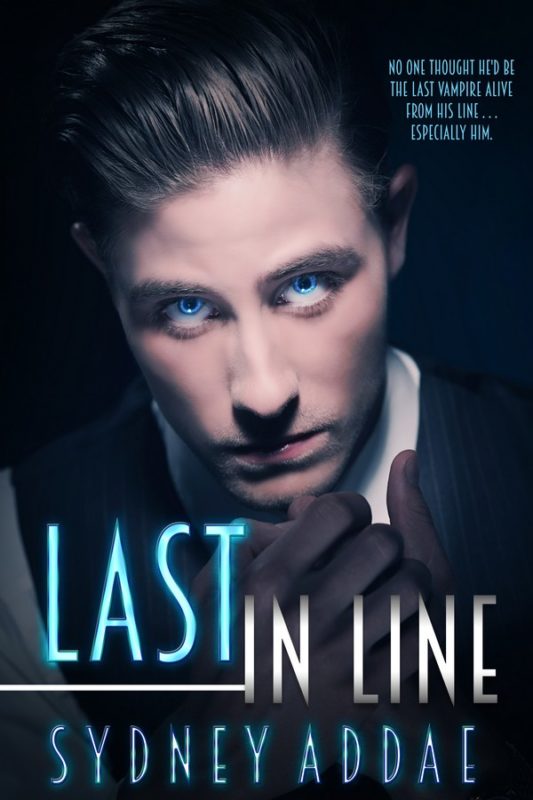 He Never Thought the Nerdy Guy Would Be Last...
Other than being staked in the heart, vampires live a ridiculously long time, right? That's what Baron thought until the vampire scientist/inventor woke up with the life-altering news that he was indeed the last vampire assigned to his line. That sucked. Now he has to learn to live with his irascible kin, because death for a vampire doesn't mean they disappear forever. When he meets the human woman who turns his life upside down, he's not sure how to woo or help her. Fortunately his linesmen have centuries of experience to guide him through unfamiliar waters. Last in Line a new Vampire novel by Sydney.
Order Now!
About the Book
Innovative Scientist Claudius Baron relished his ordinary appearance which helped him move freely around humans. He coveted his ability to test his inventions against his people's enemies without censure. Everything changed when he was the last person in his line alive.
Real Estate Appraiser Simone Locklear took her responsibilities seriously. Raising her niece, keeping her business afloat and being a good friend topped her list. When her niece disappears she fears the worst and pledges to do anything to get the child back.
Baron and Simone can't stop the train wreck of fate that has them on a collision course for a rocky future. He'd drop her in a heartbeat if he could and she can't help but wonder if things are moving too fast. Baron can't slow down, he has a mandate, a purpose to fulfill as Last in Line.
Disclosure of Material Connection: Some of the links in the page above are "affiliate links." This means if you click on the link and purchase the item, I will receive an affiliate commission. I am disclosing this in accordance with the Federal Trade Commission's
16 CFR, Part 255
: "Guides Concerning the Use of Endorsements and Testimonials in Advertising."