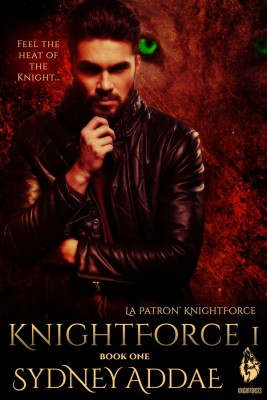 Now that Asia and her mate have returned to the West Virginia compound, Silas reveals a deadly cancer that has been spreading throughout the country in their absence. Certain full-bloods are rebelling against the inclusion of half-breeds and are killing innocent humans in their quest to destroy the newest citizens. To handle the new threat, Silas Knight, La Patron, creates a new breed of warriors, KnightForce. The hatred and dreadful acts of the rebels' strikes fear in the heart of every mother whose child is different, and strengthens the conviction of every father to fight to the death to keep his home safe. Jasmine and Silas remain united in their goals to keep all pack members safe and invisible from human eyes.
More info →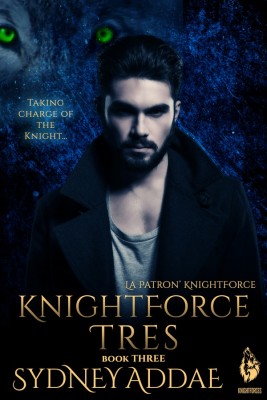 In KnightForce Tres, Renee meets Mélange, an assassin from BirthDate. Initially Mélange and her lover intend to use Renee to steal the chameleon bracelet, but things get complicated when Mélange discovers Renee is her mate. Mélange's former lover, Elyria and Black Wolf, has some skills crafting bracelets and necklaces but lacks a few essential ingredients to make them perfect. Intent on taking what she wants, she wreaks havoc against La Patron by pulling off a major coup and maintaining a secret that renders him almost useless against her. Silas gives KnightForce three days to discover and track down his enemy of he'll dismantle the group and start over with all new recruits and Captains. Asia, Angus and Tyrese, along with all 75 KnightForce trainees race against the clock to find the elusive villain. It will take Renee forgiving Mélange, for Jasmine and Silas to learn enough information on Elyria to bring her down!
More info →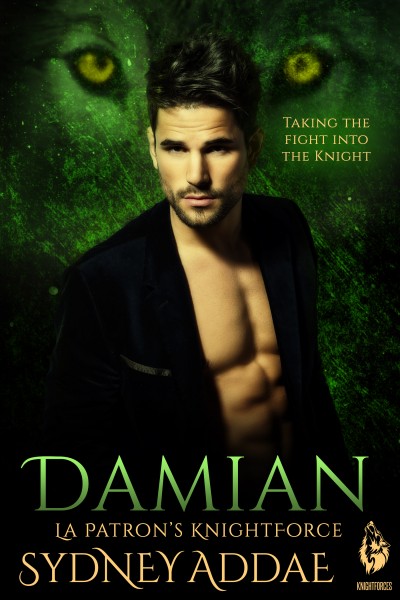 Silas Knight is La Patron, the Alpha of all Alphas on the North American continent. Each specially trained Alpha takes on his last name and wears his crest. With the addition of half-breeds, the Nation grew sending a spike in rebel activity. KnightForce, a specially trained group of wolves, was created to assist La Patron against the threat. As a new KnightForce Agent, Damian Farkas takes his job seriously. Raised in a lab, he has a hard time relating to pack ideals but that doesn't stop him from traveling from South Florida to the shores of Scotland to eradicate a threat to the pack. Armed with determination, feisty half-breed Dr. Gem Okla is more concerned about curing the outbreak impacting her patients than who's responsible. In Scotland, she's not prepared for Damian's misunderstandings of pack dynamics, his lack of empathy or the strong attraction between them. When an enemy targets Damian for the sins of another, the two must overcome their differences and work together to save his life and fulfill the promise given to a pack mate. Will Damian learn the meaning of pack in time to prevent a war and solidify his job in KnightForce? See his journey in KnightForce Damian.
More info →