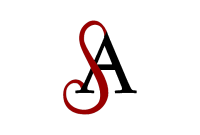 Welcome to the World of Sydney Addae
Adam is all grown up in La Patron's Den
When all your life, all you want to do is play sports and bed women, life is simple, easy. Being first-born son of the top Alpha in the Nation give you a solid foundation on pack life. Being the son of Jasmine Knight teaches you to be humble of all you've gained from being the son of Silas Knight.
When you're perceived as an easy-going, all-around likable guy, people assume you'll be that type of Alpha. They assume you'll let infractions slide. Or that you'll turn the other cheek. They're wrong.
When you meet the one person in the world who makes you want to step into your pre-destined role of leadership before you're ready, you've met your mate. That meeting changes your life, sends you spiraling in ways you never imagined. But it's a good thing.
-Adam Knight
Jackie's Journey
When you grow up in a quasi-military compound with the knowledge that the walls and security are in place to keep you safe from your father's enemies, you dream of a day when you escape those walls.
When you grow up learning the importance and infallibility of pack, your life can take a dramatic turn when you see a different reality.
When you grow up in a stable, loving home, with family who love and will fight to the death for you, it emboldens you to live your life on your terms.
Jackie Knight
A Few Books You May Have Missed
Sydney has written of other Paranormals!!!
Have you seen these?
Bear with Me is the first book in the Bear Mountain Patrol series. Tag Brewer is a troubled young man who lost his father in a BMP sting that went wrong. Worse the higher-ups covered up the truth and threatened Tag in a manner he couldn't retaliate, which drove him and his Grizzle to roam the mountains seeking peace. Camilla Lopez, diagnosed with degenerative myopia from her teens, lived in fear of losing all of her eyesight. Unable to participate in most childhood events, she lived the most exciting life in her mind with the aid of movies and actors.
These two have their hands, er paws, full with the ups and downs of entering a new world! Check out Bear with Me!
Check out the Bear Mountain Patrol Trilogy!
Recent college graduate Jewel Long never received a chance to work in the family business because of her onerous cousin. No one, not even her mum, thought she could handle the responsibility. When her cousin needed her to bail him out of the mess he'd sunk the company in, she let him burn in the fire of her indecision. Hurt and disillusioned by her family, she didn't want to be the stumbling block keeping her new lover and his son apart. Each day they spent together, it became harder to be noble. Could she walk away from the one person who accepted and believed in her without reservation? Or would she split the sea of his affections, costing him his flesh and blood?
In the middle of a long, custody battle, Patch Grimes returned from his last assignment and met his mate at the worst possible time. Mating the human could kill his chances of joint custody and visitation rights with his four-year-old son. But that didn't matter to his Bear or his heart. Embroiled in a tug of war with his heart, his ex refuses to back off, and his mate considers leaving. How could he live without either his son or his mate? When his son's mother pushed to the courts to cut off all visitation rights, a line was crossed and his bear went into survival mode. When the dust settled, there would be one winner and one loser.
Jewel's Bear is Book Two in the Bear Mountain Patrol Trilogy.
Check out this Vampire Book by Sydney
Other than being staked in the heart, vampires live a ridiculously long time, right? That's what Baron thought until the vampire scientist/inventor woke up with the life-altering news that he was indeed the last vampire assigned to his line. That sucked. Now he has to learn to live with his irascible kin, because death for a vampire doesn't mean they disappear forever. 
When he meets the human woman who turns his life upside down, he's not sure how to woo or help her. Fortunately his linesmen have centuries of experience to guide him through unfamiliar waters. Last in Line a new Vampire novel by Sydney.
Join my Reader's Group!
Join my Readers Group and be eligible for ARC's, Advanced Readers Copies, Character Profile so you'll have in-depth insight about the characters that no one else receives outside of my Readers Group, contests, swag giveaways, works in progress or new releases by me and other paranormal authors. With your subscription you'll receive La Patron's Wolf Nation - a Free PDF booklet with more information and pictures of Silas and his world. You'll also receive a monthly copy of Knight Chronicles. I  promise each newsletter will have relevant content, including  a message from Silas Knight or Jasmine giving you updates in the Nation. A  I promise not to bore you or waste your time.
Thanks and welcome to the Nation...
Sydney